MV Tactical & Firearms Training, Inc. is a privately owned and operated training school, dedicated to developing our clients' shooting and gun-handling skills to an extremely high level, and to instill in them the tactical mindset and knowledge base necessary to survive and prevail in armed encounters.
Owned and staffed by honorably retired or active duty law enforcement officers – each possessing decades of experience in training civilian and law enforcement students in various shooting and tactical disciplines on multiple firearms platforms. MV Tactical instructors' backgrounds include surviving multiple gun battles and other armed confrontations, and also competing successfully in national level firearms competitions. Our instructors draw upon their significant training and life experiences to provide our students with a safe, fun and meaningful learning and skill building experience.
Our operational imperatives are ensuring the safety of our students and staff, promoting a positive learning environment and providing a high quality of instruction. We attain these standards by mandating low student-instructor ratios, selecting the most accomplished and experienced instructors, and by teaching proven, battle-tested methods.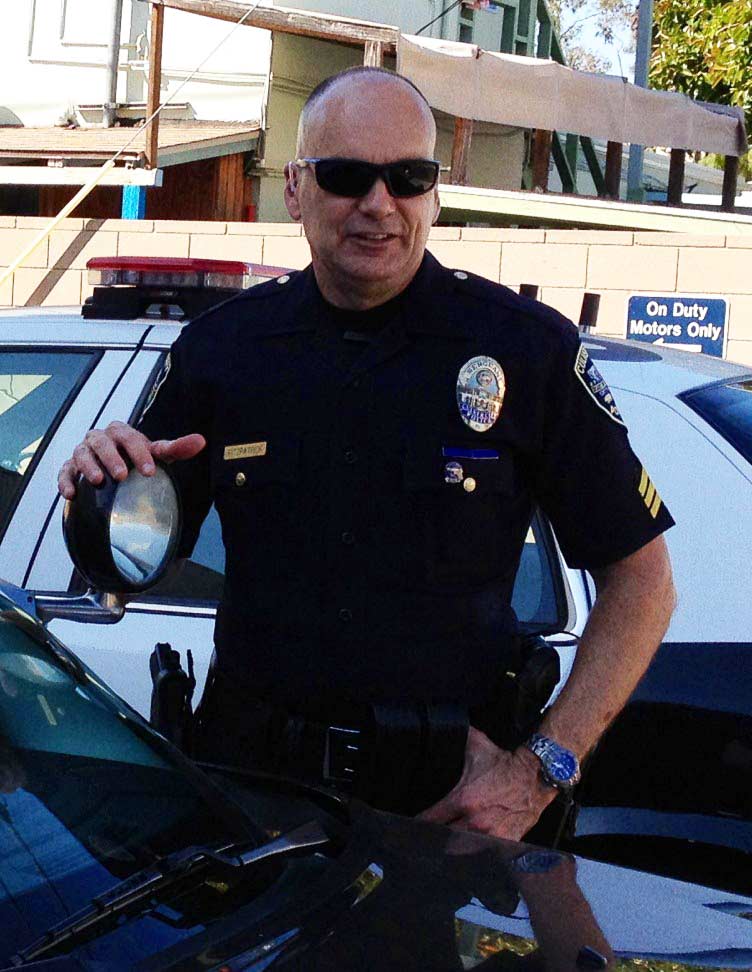 Brian retired in 2012 after a thirty-four year police career in Los Angeles County, California. He holds an MA degree in History from the California State University, Northridge and a BS degree in Public Safety Administration from William Paterson University, Wayne, NJ. Brian has worked patrol (officer, field training officer and sergeant), K-9 unit, major crimes surveillance, US Customs Service task-force, street-level and major narcotics, special problems unit, and detective bureau (investigator and supervisor). Brian is the department's only two-time Medal of Valor recipient.
With decades of teaching experience in law enforcement and in the private sector, Brian holds instructor level certifications from California P.O.S.T. and the NRA, Law Enforcement Division. He created and taught his department's active shooter response plan, and standardized building search and room clearing protocol. He authored the department's patrol rifle proposal and instructed operator school for the subsequently adopted Colt AR-15/M- 4 patrol rifle.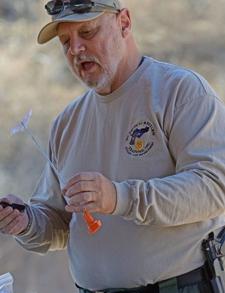 Lou retired from law enforcement as a sergeant after 30 years of service with two different departments in Los Angeles County.  His certifications include California P.O.S.T. as a pistol instructor, by the FBI as a pistol, rifle and shotgun instructor and by H & K as an MP-5 instructor.  Lou is a graduate of the USMC Law Enforcement Counter Sniper Course and has qualified as an "expert" with the M-16, AR 18, MP-5 and the Reising SMG.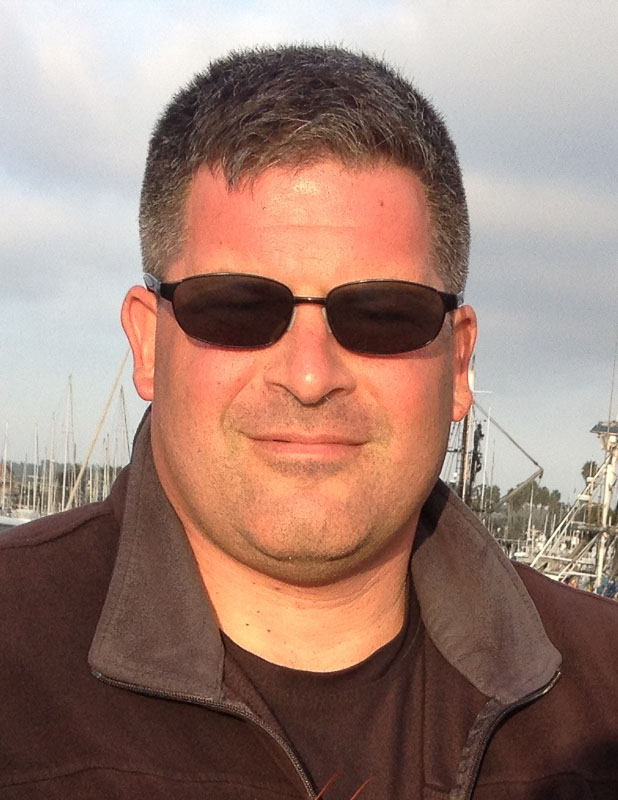 Vahagn is a N.R.A. firearms instructor. He has over twenty years of instructional experience across several disciplines and is a first aid, CPR, emergency oxygen and AED instructor. In addition to his full-time employment he is actively involved with volunteering for the National Park Service, serves on the board of directors of a N.P.S. friends group, and is a reserve sergeant, training and range cadre, for a tribal police department.  Vahagn Nahabedian has a B.A from the University of California Santa Barbara.
"I am a police officer and the best thing I did prior to police academy was to seek out Brian for additional shooting instruction. I had never been shooting before, and after my first trigger press I hated it. I had a terrible flinching and anticipation problem. Brian patiently did research and found drills and techniques that helped me work through my discomfort, building a solid skill foundation. He took me from virtually no aptitude with a firearm to a proficient and confident shooter. I made marked improvement after every single session and shooting was one of my strong suits in academy– a feat that was unimaginable to me after my first time shooting. It is true what they say that in high-pressure situations you will default to your training and fundamental skills. I feel confident in the field to have the skills that Brian taught me. Whether you are in law enforcement or looking to shore up your home defense and other firearm skills, Brian is the right choice. He is professional, passionate, safe, and goes the extra mile to consider your individual needs. I am proud to have the kind of shooting ability that inspires confidence from my partners, my family, and myself, and could not have gotten there without Brian."
-Hanna P.
MV Tactical is a great resource for anyone looking to improve their marksmanship.  Brian, the main instructor, is skilled at adapting his teaching style to any level of experience and places a strong emphasis on fundamentals.
I attended the "Shooting on the Move" class on 7/8/17 and was thoroughly impressed at the way Brian and his staff handled the course.  The beginning of the class covered safety rules and also included a detailed plan for use in an emergency situation.  It was very clear that MV Tactical had considered many of the potential situations (including environmental hazards such as dehydration or snake/insect bite) and had a plan in place to address and mitigate those risks.  
Brian and his team adapted the course to the skill level of the participants slowing things down for those that needed it and developing/modifying exercises to challenge students of any level.  Safety was always their number one priority.
The instructor to student ratio was great and it felt like I was getting personalized instruction.  At the end of the class Brian gave each student a debrief and provided some "homework" assignments to help work on each person's challenge areas.  I plan on signing up for more classes and am looking forward to continuing my training with Brian and the MV Tactical Team.
-M L.
I took the basic pistol firearms training course with Brian and his team at a place to shoot back in July.
I've been around guns, but never properly been told how to shoot (techniques)!or really practice anything specific as far as safety (other than keeping the barrel pointed away from people).
As I became more eager to get comfortable with fire arms, I signed up for this class after not hearing back from another company (which turned out to be a blessing). Brian and his team are very knowledgeable and have a nicely mapped out training plan with lecture and hands-on. This class was approximately seven hours long and very focus driven the entire time.
I am extremely pleased that knowledge I took away from this class and I would recommend MV tactical to anyone interested in learning about firearms or perfecting their skills in other areas as they have many types of classes.
I will definitely take another class in the future, but for now I'm trying to perfect the skills I learned thus far.
-Gina B.
MV Tactical provides an excellent instructional training resource for civilians seeking to acquire skills and confidence in the lawful use of firearms for personal defense.  Owner/Chief Instructor Brian Fitzpatrick is an extremely knowledgeable and capable instructor with excellent teaching skills.   The Assistant Instructors are also very good – all very knowledgeable and student-friendly.
First time novice shooters will come away from the classes having acquired new skills/knowledge and a well-deserved level of self-confidence.  Long time shooters will not only enhance their existing skills/knowledge, but will add new skill sets and expertise.
MV Tactical has a wide range of civilian firearms training courses, including without limitation, multiple levels of defensive handgun, CCW, handgun/shotgun, carbine and civilian response to active shooter.  Classes are reasonably priced and frequently scheduled.  Range safety is of paramount importance and is emphasized at all times.
-Eric B.
I attended the Basic Defensive Pistol on 6/10/2017 at A Place to Shoot with Brian and had great time.
I shoot a few times a year recreationally, but I've never had any practical defensive firearms training.  The class had varying skill levels from folks with a decade of shooting experience to someone's first day shooting a full powered handgun.  Brian was able to pace the class and keep it relevant and interesting to the variable skill levels.
We had a good mix of lecture, weapons manipulation, and live fire practice both at steel and paper targets.  Round count varies, but I shot over 200 rounds.  So bring a mag loader if you have one.  I learned some great shooting and dry fire drills.  Brian was able to give me a personalized assessment  on how to improve my shooting as well as immediate feedback during shooting drills.
There was a good discussion and drill on range safety as well as an evacuation plan should an accident happen.  Brian stays on top of range safety and keep the shooting environment comfortable and focused on learning.
In short, strongly recommend.
-BJ